Heirloom quality handcrafted hardwood products that make family memories that can last for generations.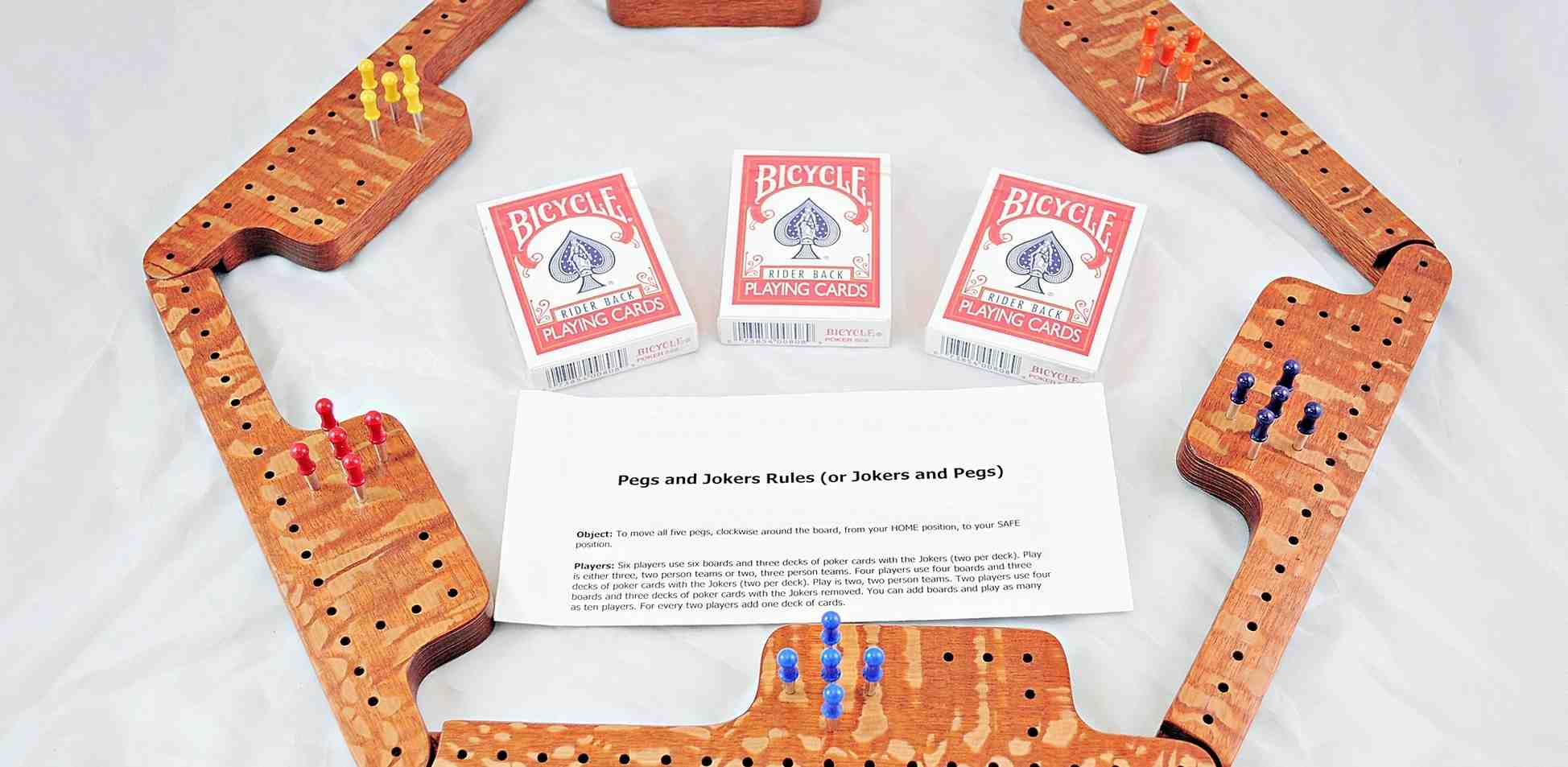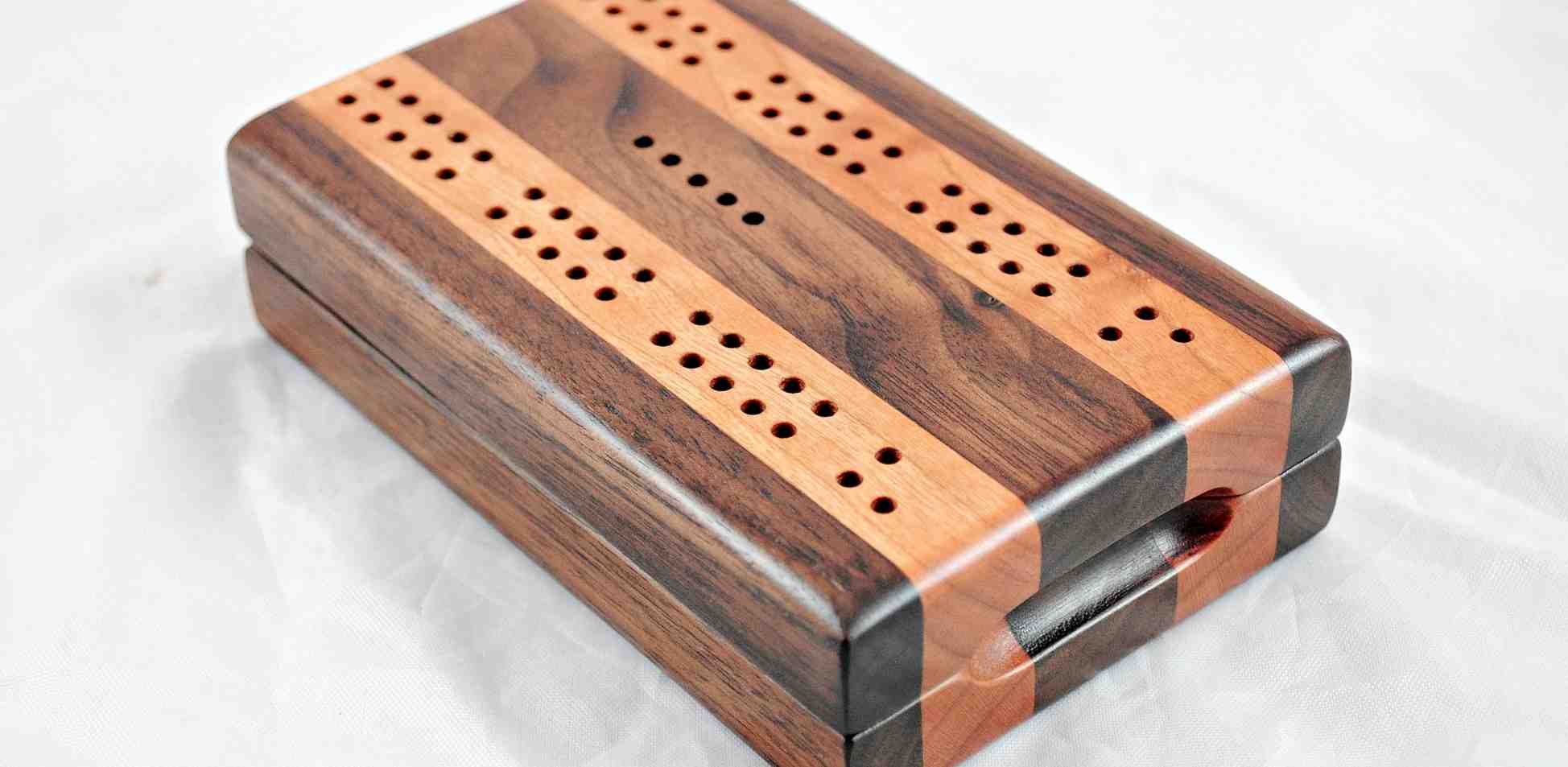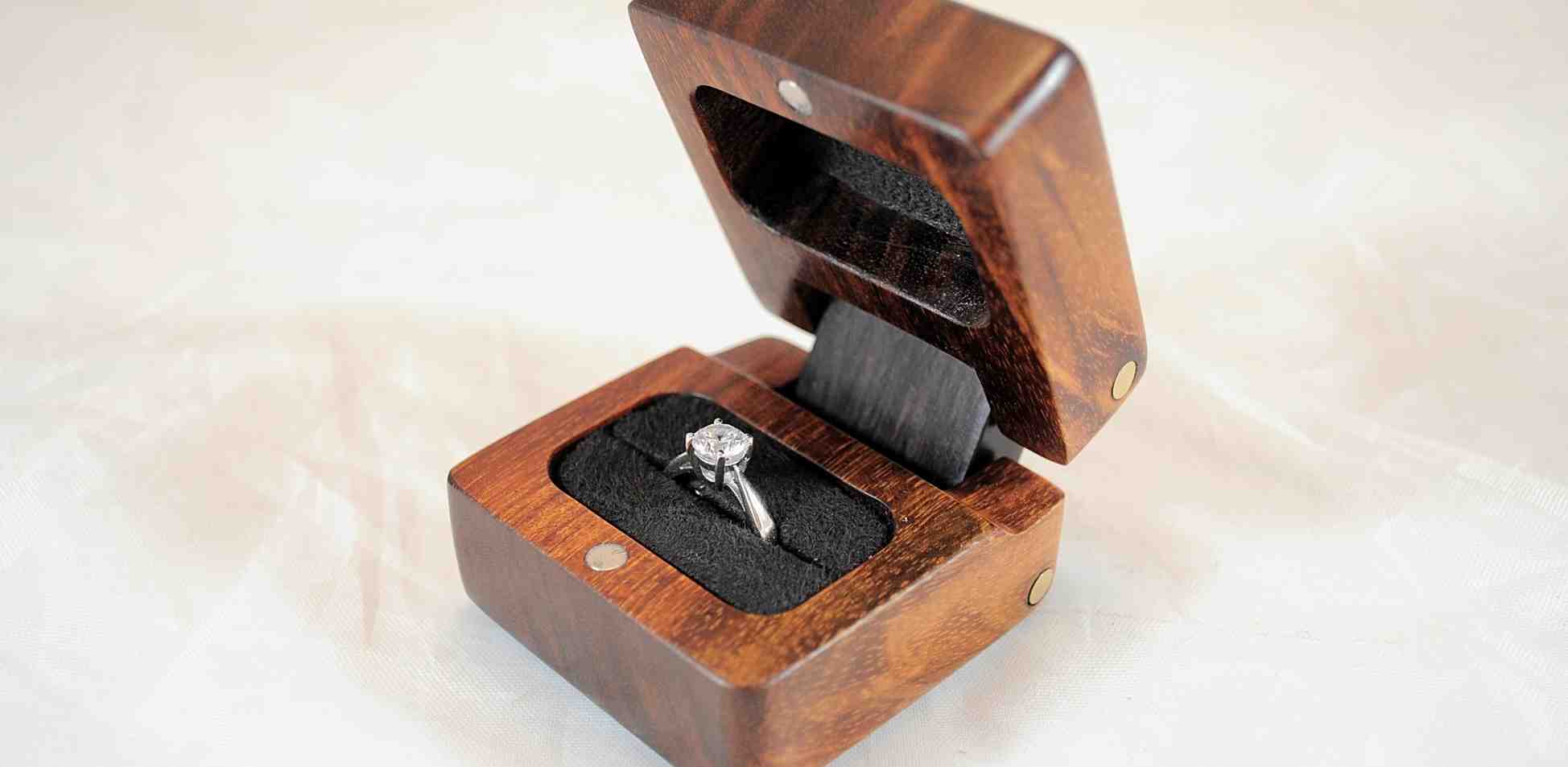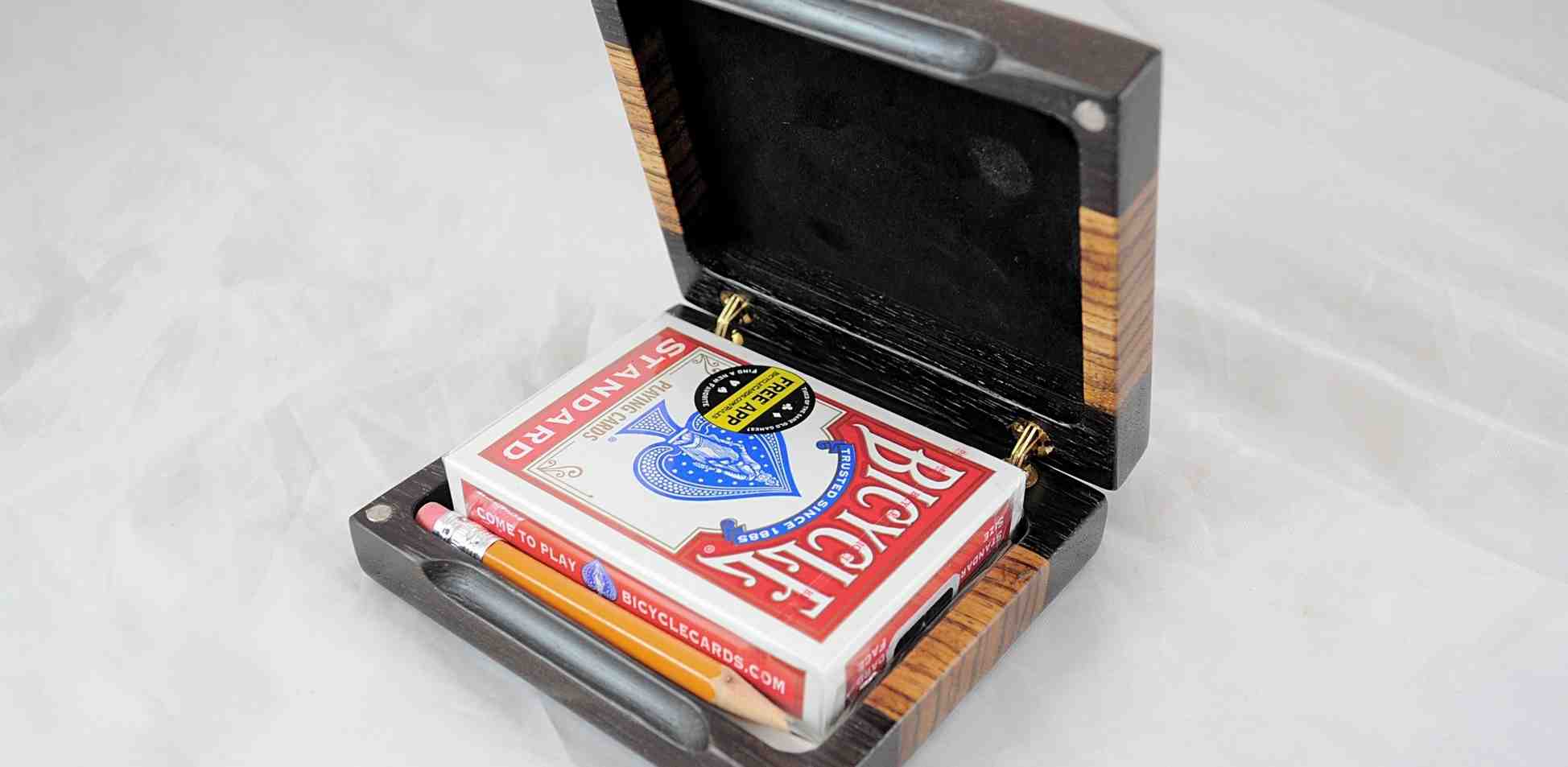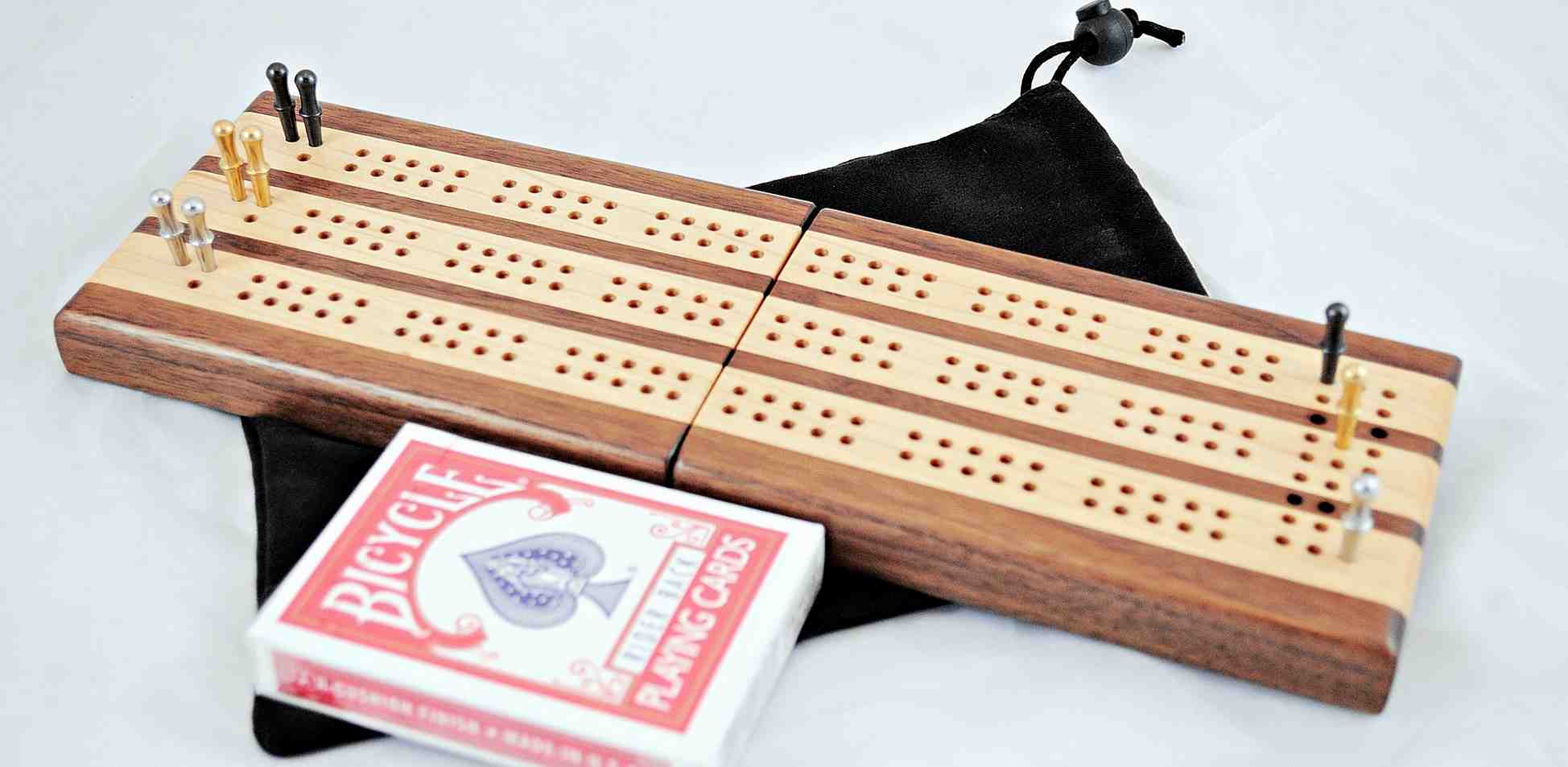 PJ-Lacewood Full Set
A great game for family game night.
Compact Travel Cribbage
Travel with a folding standard sized cribbage board.
Double Hinge Ring Box - Koa & African Blackwood
Boxes worthy of a beautiful ring!
Playing Card Case
A beautiful case with a deck of cards, tablet, and pencil.
3 Track Travel Cribbage
3 Player Compact Travel Cribbage
A board for when you have that one extra player.