Wenge – Wood of the Month August 2022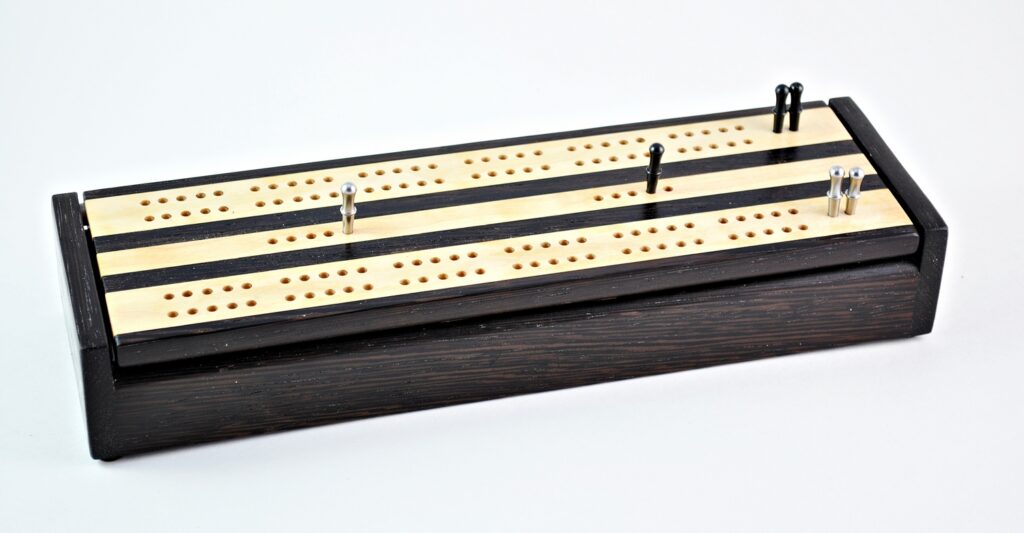 Wenge is Wood of the Month for August 2022. Usually pronounced WHEN-gii or WHEN-ghay, I use this wood in quite a few of my product lines. It is very dark wood, almost as dark as ebony. Most of the lumber I get is a very straight grain with medium and dark brown coloration. Over time this species sometimes lightens in color, which is unusual for dark-colored woods.
Wenge is native to Central Africa. The trees are about 100 feet tall and have a diameter of about 3 feet. The wood is very coarse and open-grained. It also gives a lot of splinters when it is unfinished, always wear gloves to protect your hands. When I'm working with Wenge, it sometimes has kind of has a chocolate smell.
This is another wood that always seems to be readily available in my area. I always look for nice tight-grained lumber. The flat sawn lumber is very nice too and is great for box tops because of the interesting grain with this cut. It also sometimes has silica "pockets" that will prevent the finish from darkening the wood, it will have some spotting when this occurs.
For more information and details on this wood (click here).
Some of My Products Made with Purpleheart
Pegs & Jokers Game Set – Wenge
Travel Cribbage Board – 2 Track – Wenge & Maple